Hey, so this week its all about books you'd recommend for Halloween, i don't read scary books all that often so this was difficult but i managed to get 5
In no particular order
Miss Peregrines home for peculiar children - Ransom Riggs
Now this story isn't scary but the picture that accompany it are just plain creepy i have never liked pictures like that but they do add to the story, but saying that the story also is amazing.


The Name Of The Star - Maureen Johnson
Again the name of the star isn't scary but its a Jack the Ripper returns story and i have been jumpy about him since i went on a jack the ripper tour but this book is history set in modern day London and was fantastic.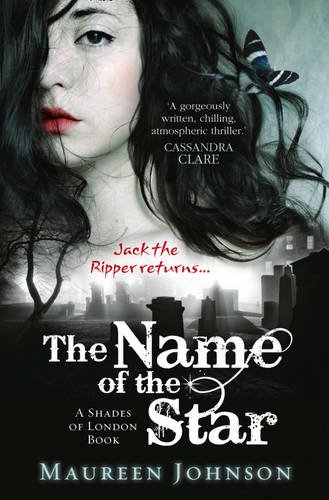 Anna Dressed In Blood - Kendare Blake
Anna dressed in blood is about Cas Lowood who hunts dead people and along his journey he has to deal with a ghost who kills anyone who steps foot into her house except for Cas now this book has a lot of murder, blood and gore so if you don't like that you wont like this book.
The Diviners - Libba Bray
The Diviners is about a girl named Evie and she is sent to New York to be with her Uncle but a murderer has comeback from the dead Naughty John i was so freaked out by this book i finished it at 12:30 am i had to read a contemporary book just to be able to go to sleep.
Naughty John,Naughty John
Does his work with his apron on
The Never List - Koethi Zan
The never list is an adult thriller about two girls who make up a list of how not to get kidnapped but don't follow it and get kidnapped, and it follows the girls years later after they escaped and try to piece together how it happened.