Hello so this month i brought 12 books and got 1 for review
So lets start with that one...
Lair of Dreams - Libba Bray (E-ARC from Net galley)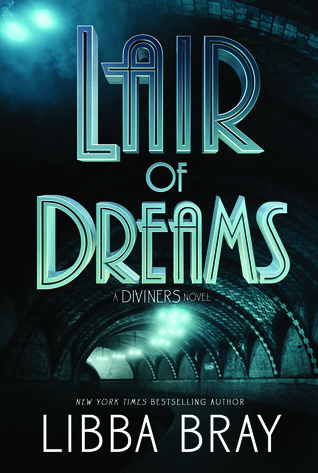 After a supernatural showdown with a serial killer, Evie O'Neill has outed herself as a Diviner. Now that the world knows of her ability to "read" objects, and therefore, read the past, she has become a media darling, earning the title, "America's Sweetheart Seer." But not everyone is so accepting of the Diviners' abilities...

Meanwhile, mysterious deaths have been turning up in the city, victims of an unknown sleeping sickness. Can the Diviners descend into the dreamworld and catch a killer?
And now on to the books i brought lets start with the Kindle books.
Origins - Taran Matharu
The prequel to the explosive new fantasy trilogy,
Summoner
. Set in a time before
The Novice
, this prequel is the perfect introduction to the world of the
Summoner.
Arcturus is just an orphaned stableboy when he discovers he has the ability to summon demons from another world. He is sent to Vocans Military Academy where the lost arts of summoning, spellcraft and demonology are taught to the noble children of the Empire. As the first commoner gifted with this ability, his discovery challenges the nobility and the powers that be. At the Academy Arcturus quickly makes enemies. With no one but his demon Sacharissa by his side, Arcturus must prove himself as a worthy Summoner ...
Ugly Love - Colleen Hoover
When Tate Collins meets airline pilot Miles Archer, she knows it isn't love at first sight. They wouldn't even go so far as to consider themselves friends. The only thing Tate and Miles have in common is an undeniable mutual attraction. Once their desires are out in the open, they realise they have the perfect set-up. He doesn't want love, she doesn't have time for love, so that just leaves the sex. Their arrangement could be surprisingly seamless, as long as Tate can stick to the only two rules Miles has for her.

Never ask about the past.
Don't expect a future.

They think they can handle it, but realise almost immediately they can't handle it at all.

Hearts get infiltrated.
Promises get broken.
Rules get shattered.
Love gets ugly.
Hopeless - Colleen Hoover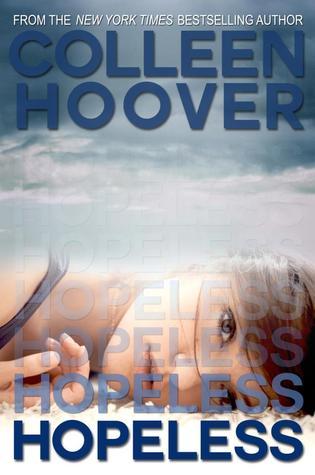 Sometimes discovering the truth can leave you more hopeless than believing the lies…

That's what seventeen-year-old Sky realises after she meets Dean Holder. A guy with a reputation that rivals her own and an uncanny ability to invoke feelings in her she's never had before. He terrifies her and captivates her all in the span of just one encounter, and something about the way he makes her feel sparks buried memories from a past that she wishes could just stay buried.

Sky struggles to keep him at a distance knowing he's nothing but trouble, but Holder insists on learning everything about her. After finally caving to his unwavering pursuit, Sky soon finds that Holder isn't at all who he's been claiming to be. When the secrets he's been keeping are finally revealed, every single facet of Sky's life will change forever.
Losing Hope - Colleen Hoover
In Hopeless, Sky left no secret unearthed, no feeling unshared, and no memory forgotten, but Holder's past remained a mystery.

Still haunted by the little girl he let walk away, Holder has spent his entire life searching for her in an attempt to finally rid himself of the crushing guilt he has felt for years. But he could not have anticipated that the moment they reconnect, even greater remorse would overwhelm him…

Sometimes in life, if we wish to move forward, we must first dig deep into our past and make amends. In Losing Hope, bestselling author Colleen Hoover reveals what was going on inside Holder's head during all those hopeless moments—and whether he can gain the peace he desperately needs.
Finding Cinderella - Colleen Hoover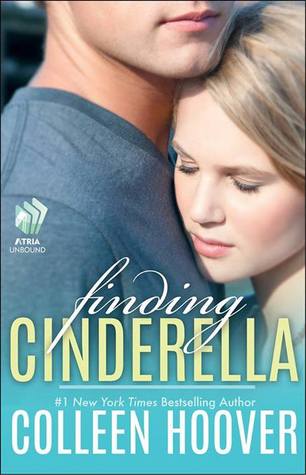 This novella is a companion novel to the Hopeless series, but can be read as a standalone.

A chance encounter in the dark leads eighteen-year-old Daniel and the girl who stumbles across him to profess their love for each other. But this love comes with conditions: they agree it will only last one hour and it will only be make-believe.

When their hour is up and the girl rushes off like Cinderella, Daniel tries to convince himself that what happened between them only seemed perfect because they were pretending it was perfect. Moments like that with girls like her don't happen outside of fairytales.

One year and one bad relationship later, his disbelief in insta-love is stripped away the day he meets Six: a girl with a strange name and an even stranger personality. Daniel soon realises the way he pretended to feel about Cinderella and the way he really feels about Six may not be so different after all. Especially when the two loves of his life end up being one in the same.

Unfortunately for Daniel, finding Cinderella doesn't guarantee their happily ever after…it only further threatens it.
Maybe Someday - Colleen Hoover
At twenty-two years old, Sydney is enjoying a great life: She's in college, working a steady job, in love with her wonderful boyfriend, Hunter, and rooming with her best friend, Tori. But everything changes when she discovers that Hunter is cheating on her—and she's forced to decide what her next move should be.

Soon, Sydney finds herself captivated by her mysterious and attractive neighbour, Ridge. She can't take her eyes off him or stop listening to the passionate way he plays his guitar every evening out on his balcony. And there's something about Sydney that Ridge can't ignore, either. They soon find themselves needing each other in more ways than one.

A passionate tale of friendship, betrayal, and romance, Maybe Someday will immerse readers in Sydney's tumultuous world from the very first page.
White Hot Kiss - Jennifer L Armentrout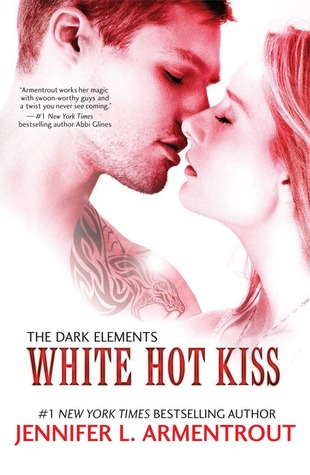 One kiss could be the last.

Seventeen-year-old Layla just wants to be normal. But with a kiss that kills anything with a soul, she's anything but normal. Half demon, half gargoyle, Layla has abilities no one else possesses.

Raised among the Wardens—a race of gargoyles tasked with hunting demons and keeping humanity safe—Layla tries to fit in, but that means hiding her own dark side from those she loves the most. Especially Zayne, the swoon-worthy, incredibly gorgeous and completely off-limits Warden she's crushed on since forever.

Then she meets Roth—a tattooed, sinfully hot demon who claims to know all her secrets. Layla knows she should stay away, but she's not sure she wants to—especially when that whole no-kissing thing isn't an issue, considering Roth has no soul.

But when Layla discovers she's the reason for the violent demon uprising, trusting Roth could not only ruin her chances with Zayne… it could brand her a traitor to her family. Worse yet, it could become a one-way ticket to the end of the world.
Penthouse Prince - Virginia Nelson
Single mom Jeanie Long was trying to save her butt at work by reporting her manager to the company owner. Instead, she finds herself greeted warmly by gorgeous company CEO Camden James...and introduced to his father as his fiancée. Now she's been hired—complete with a hefty pay raise—to be the fake fiancee of the infamous "Penthouse Prince."
Camden doesn't believe in love. He believes in mutually beneficial business arrangements. With his real fiancée off cheating on him, Camden needs someone to help him prove to his father that he's definitely ready to marry. Yet Jeanie's combination of beauty and bluntness act like an aphrodisiac, and their "for the press" kisses look incredibly
real
. So real that Jeanie and Camden are either really convincing actors...or they've fallen for their own charade.
Pale Kings & Princes - Cassandra Clare
Simon has an encounter with Downworlders and is reprimanded for not following the rules for Academy students interacting with Downworlders. A story within a story: Andrew Blackthorn, while a student at the Academy, becomes enthralled by a faerie and has two children with her: Mark and Helen
.
And the last 3 are physical copies...
When You're Back - Abbi Glines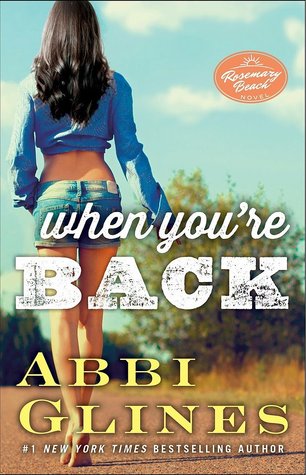 The future is bright for Reese Ellis. She has Mase Colt-Manning, the man of her dreams, and a family she didn't know existed until her long-lost father arrived on her doorstep in Rosemary Beach. After growing up with a cruel mother and abusive stepfather, Reese is eager to get to know the caring and charming man who wants to be a part of her life. Everything is finally falling into place.

While Reese is visiting her new family in Chicago, Mase spends time with his "cousin," Aida, who has worshipped him since childhood. Though they're unrelated by blood, Mase and Aida have been raised to think of each other as family. But when Reese returns, she can tell something isn't quite right with Aida, who clearly resents Reese and excels at manipulative little games. And though Mase is unsuspecting, Reese knows Aida doesn't love him like a cousin should...
Tudor History - Carter & Mears
Telling the story of British history in a straightforward chronological narrative, 'A History of Britain' covers the matrix of British history including overseas events, the arts, religion and major social changes.
The Invasion of The Tearling - Erika Johansen
With each passing day, Kelsea Glynn is growing into her new responsibilities as Queen of the Tearling. By stopping the shipments of slaves to the neighbouring kingdom of Mortmesne, she crossed the Red Queen, a brutal ruler whose power derives from dark magic, who is sending her fearsome army into the Tearling to take what is hers. And nothing can stop the invasion.

But as the Mort army draws ever closer, Kelsea develops a mysterious connection to a time before the Crossing, and she finds herself relying on a strange and possibly dangerous ally: a woman named Lily, fighting for her life in a world where being female can feel like a crime. The fate of the Tearling —and that of Kelsea's own soul—may rest with Lily and her story, but Kelsea may not have enough time to find out.
so that is all for this months book haul