Hi, so i am a history geek, i love all thing historical so i have chosen 10 Fiction books and 5 non- fiction.
They are going to be spilt into Four catagories
Young Adult
Adult
Other/Diary
Tudor
So Lets Get Started ...
Young Adult
I only have three for this section because i dont read much YA Historical Fiction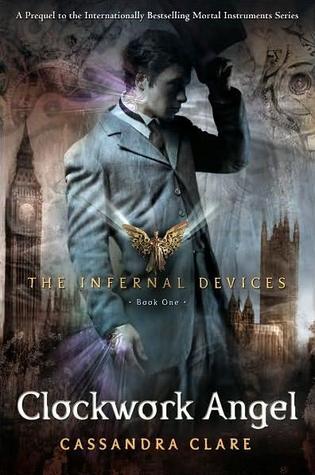 Clockwork Angel - Cassandra Clare ( Book #1 in The Infernal Devices Trilogy) - Fantasy/Steampunk
This is a very popular book so i thought i would start with this, Clockwork Angel is set in Victorian London in the late 1800's it follows a girl named Tessa who moves to London from New York and finds out about a whole new world exsiting with our own full of nephalim, deamons and down worlders
The Diviners - Libba Bray (Book#1 in The Diviners Trilogy) - Fantasy > Paranormal
The Diviners is set in New York in the roaring 1920's and is about a group of teenagers who have powers and help to find a killer. This book is full of speak-easys and flapper girls and it just encompasses the 20's era perfectly.
Changeling - Philippa Gregory (Book #1 in The Order of Darkness Series)
The Changeling is set in a fictional europe in the 1400's and follows Luca as he has to go to monastries to help and in one of those monaastries he finds a girl called Isolde who needs to escape to claim her rightful place as Lady of her lands that her brother has taken over. This book is fast paced and vey enjoyable to read.
Adult
I have Three Adult Fiction Books and 1 Non-Fiction
Ross Poldark -Winston Graham (Book #1 in The Poldark Saga)
Ross Poldark is the first book in a 12 book saga and a recent TV series it is set in the 1700's in Cornwall, England and follows Ross as he returns from War in America to find the woman he is in love with engaged to his cousin, his father dead and his property derilict. Ross then helps an urchin girl called Demelza who then becomes his kitchin maid and this book tells the tale of love, politics, family, poverty and so much more.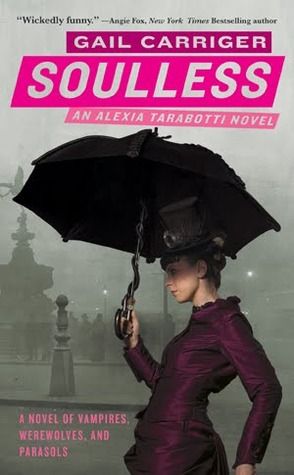 Soulless - Gail Carriger (Book #1 in The Parasol Protectorate Series) Steampunk
First of all this is a good introduction into Steampunk as well as Historical Fiction . This book is set in Victorian London and has werewolves, vampires, preternatural's and auto-matons its full of kick ass action and wit and it is laugh out loud funny. with romance and drama to boot.
Stormbird - Conn Iggulden (Book #1 in The Wars of The Roses Series) Medevil > Wars
Set during the turbulant times in england (1455 - 1587) where it was cousin against cousin freind against friend and know one knew who was going to sit on the throne at the end of it, think Game of Thrones but true and more realiststic. This book set the characters and the placing we have the yorkists and the lancastrians. This book is more realistic then others in its catagory and depicts the events perfectly.
The Plantagenets - Dan Jones - Non-Fiction
I havent read this entire book but i like to flip through it whenever i am looking for something it really helps especialy with who people are related to when i cannot be bothered to start up my laptop. This book tells the true life events that occured during the Plantagenet era the longest family to ever rule over England. It tells you of the Magna Carter of their belifes and there lives and how the lived.
Other
The Diary of a Young Girl - Anne Frank
I put this in a catagory of its own because it can be read by people of all ages it is the ture diary of a young girl living through a war and being in hiding scared for their lives. Anne was an amazing narrator to her own story she was funny and sweet and there was many heartbreaking moments in this book but at the same time there are many uplifting as well. I think everybody should read this book at least once in their life because it is very real and tells a tale of a story that was happening only 70 years ago is astonashing how different life is now and how diverse we are.
Tudor
I have many Tudor book because that was and is the era that intriges me the most. There is 4 Fiction books and 3 Non-Fiction books
The White Princess - Philippa Gregory (Book #5 in The Cosuins War series)
You dont have to read the books in this series in order, i didnt the other books are set in the same time period as Stormbird but is told from the POV of the Women. The White Princess tells the tale of Henry VIII's Mother Elizabeth of York and her marraige to King Henry VII. Her battle with her Mother-in-law Lady Maragret Beaufort who despises Elizabeth. I love Elizabeth and Henry together so it was a little difficult to read the beginging where it was very rocky in their relationship but i guess when there are Rumors of you having an affair with you Uncle thing get a little weird.
The Boleyn Inheritance - Philippa Gregory (Book #3 in The Tudor Court Series) - Fiction
Again you dont have to read these books order they are companion novels. This book follows Henry VIII's Fouth and Fifth wives and how they came to the throne and how they were taken off. It tells of two very different women who both become Queen but are both only doing what the males in their families tell them and how they try to take back their lives. To see my review for this series click HERE
The Confession of Katherine Howard - Suzannah Dunn - (Stand Alone) Fiction
This is one of the first Adult Historical fictions i read and to this day well over 5 years later i can still remeber how good it was. This book follows Catherine Howards friend Kat as they grow up together. It is a very different way to tell a HF kind of like on the outside looking in, you see everything from the silly little girl to the naieve young adult who trust her uncle and does what he says that end with her life bing cut very short. it is the sad tale of Henry's queen who we know barley anything about. full of love and freindship it is a amazing read.
The Lady Elizabeth - Alison Weir - (Stand Alone) - Fiction
The Lady Elizabeth tells the story of Elizabeth as a young girl and her life from the moment her mother was tried and exucuted for treason. Her rocky but loving realationship with her father and half sister and ewverything she goes through to become Queen Gloriana and it is everything that she goes through in her childhood that makes her the queen that has the reign still to this day called The Golden Age. (sorry its vauge there are lots of twist and turns in this book and i didnt want to spoil anyone)
The Tudors - Carter & Mears - Non-Fiction
I got this book when i went to Hampton Court Palace and i loved reading through it, has maps and family trees and so much information about their reigns and how they lived. If you are looking for a refresher or just something small and easy to read pick this book up.
A Visitor Guide to Tudor England - Suzannah Lipscomb - Non-Fiction
this is a non-fiction book that tells you of places in Tudor times like Hever Castle, The Tower of London, Shakespers Globe theatre. and then tells you a true story of something that happened there it helps you see Tudor England as the Tudors would have seen it.
The Lady in The Tower - Alison Weir - Non-Fiction
The Lady in The Tower tells the horrible story of Anne Boleyns fall from grace and as most belived framed for the most horrible crimes against a King. Witchcraft, adultry, incest .. and many more crimes that most belive she did not commit. this book tell you of them all and of how she lved in the Tower all the way to her exucution from a master swordsman from France.
If you have any sugestions leave them in the comments