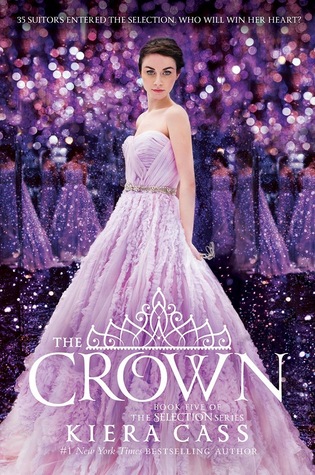 Title
-
The Crown
Author
- Kiera Cass
Series
-
The Selection #5
Genre
-
YA > Dystopian
My Copy
-
Purchased
Format
-
Kindle
Where You Can Find It
-
Goodreads - Waterstones - Barnes & Noble - Book Depository - Amazon UK - Amazon US
Twenty years have passed since the events of The One, and America and Maxon's daughter is the first princess to hold a Selection of her own. Princess Eadlyn didn't think she would find a real partner among the Selection's thirty-five suitors, let alone true love. But sometimes the heart has a way of surprising you... and now Eadlyn must make a choice that feels more difficult—and more important—than she ever expected.
I have very mixed feelings about this book, i liked it but at the same time it was my least favourite in the series. It had some good bits but mainly not so good, it didn't flow, the ending was abrupt and felt like it was cut short.
The Story was a continuation of The Heir and it had so much potential to be good but it was not even average, there were only a few parts of this book that made me smile but most of the time i just read it and felt nothing because it just felt so rushed to me and i hate that when I'm reading a book. The story just fell flat for me and really hate to say that (I don't want to say much about the actual story since this is a no spoiler review)but it isn't something i will wish to read again.
The characters were the same as the storyline, they just fell flat the best characters were Eadlyns grandmother and Brice the rest again had so much potential and it just didn't get there.
I am not even going to start on the ending, it felt rushed and i was just really confused i guessed this was going to happen when i read the heir but it was the reactions of everyone that didn't seem real, to me it was more The Princess Diaries 2 (Film) that is what i thought about while reading this ending and again it had so much potential to be great since it is the last book, but sometimes that happens and there is nothing you can do about it just forget about it and move on.
Overall, this isn't a book i will be re reading, it was sub par and unfortunately didn't live up to the expectation that its predecessors left it.