Hi,
So this is my T5W for this week which is Red covers i had a bit of a hard time with this, most of my books are in the black area so
Lets get started
Coming in at number 5 is
The Secret Diary Of Lizzie Bennet - Bernie Su and Kate Rorick
I love this shade of red and the simplicity of this cover it it looks just like a diary. And i love the font as well.
Then at number 4 its
Lament - Maggie Steifvater
Again i love this shade of red but the cover design is phenomenal and i love Red and black together i always have.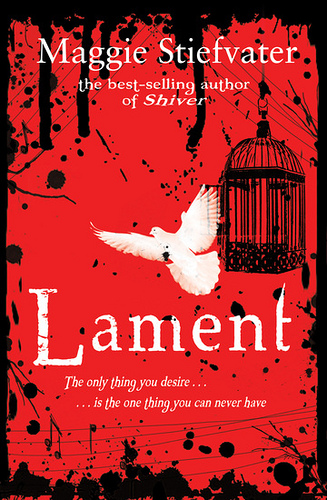 At number 3 its
Dreamless - Josephine Angelini
All the covers in this series are pretty much the same but this is the red one i love this cover for the background the red clouds and the lightning going through them.
Coming in a very close 2nd is
The Elite - Kiera Cass
This red dress is beautiful its my favourite cover from the series i love that the red goes onto the back and the mirror reflections in the background as well.
And finally at number 1 is
The Red Queen - Philippa Gregory
This book has a lot of shades of red but my favourite part are the lacastrian roses which are blood red and then the background is another colour and her dress is another shade its just put together perfectly.