Hello, so this month i accumulated 19 Books
12 physical books and 7 kindle books lets start with pre-orders
The Evil We Love - Cassandra Clare (16th June) (Kindle)
All evil starts somewhere, and Simon Lewis learns how The Circle—led by Valentine Morgenstern—began. One of ten adventures in Tales from the Shadowhunter Academy.

The Shadowhunter Academy has only just reopened following the disastrous rise of the Circle. Now the faculty can finally admit to what happened when Valentine was a student.
Grey - E L James (18th June) (Kindle)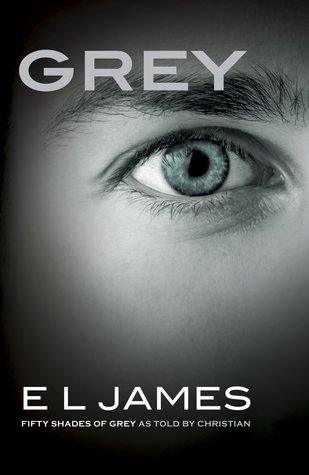 In Christian's own words, and through his thoughts, reflections, and dreams, E L James offers a fresh perspective on the love story that has enthralled millions of readers around the world.
Christian Grey exercises control in all things; his world is neat, disciplined, and utterly empty—until the day that Anastasia Steele falls into his office, in a tangle of shapely limbs and tumbling brown hair. He tries to forget her, but instead is swept up in a storm of emotion he cannot comprehend and cannot resist. Unlike any woman he has known before, shy, unworldly Ana seems to see right through him—past the business prodigy and the penthouse lifestyle to Christian's cold, wounded heart.
Will being with Ana dispel the horrors of his childhood that haunt Christian every night? Or will his dark sexual desires, his compulsion to control, and the self-loathing that fills his soul drive this girl away and destroy the fragile hope she offers him?
This book is intended for mature audiences.
The Rocker Who Hates Me - Terri Ann Browning (19th June) (Kindle)
Liam
From the moment I set eyes on that brown eyed, little Italian rock goddess I knew she was meant for me. But my life was too messed up to give her what she needed. So I pushed her away—right into the arms of my band's front man—only to regret it the second I saw them together.
The moment they were over I tried to clean up my act and chased after that girl until she was mine.
But like always, I let my demons screw with my head and went looking for my next fix. I knew if she found out I would have to choose between the numbness that the drugs gave me, and the best thing that had ever happened to me.
I chose wrong.
Gabriella
The second that I found out Liam was in a car accident that fateful New Years Eve night, I knew I'd made the worst mistake in not trying to fight for him. For us. I never should have pushed him away, but tried to help him through his battle with addiction. When he woke up in the hospital and saw me standing beside of him, I knew that I had killed the love he had for me and all that was left was hate.
Now, more than a year later, I knew the truth about that crazy night. I knew why he'd pushed me out of his life, and I was going to stop at nothing to get the man who owns me—heart and soul—back.
That is if I can survive the night…
When You're Back - Abbi Glines (30th June) (Kindle)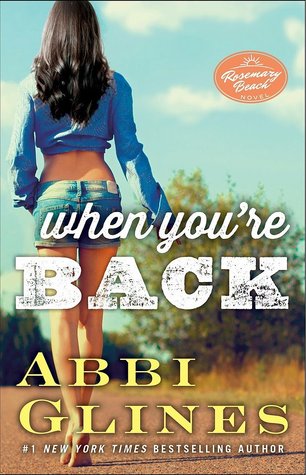 The future is bright for Reese Ellis. She has Mase Colt-Manning, the man of her dreams, and a family she didn't know existed until her long-lost father arrived on her doorstep in Rosemary Beach. After growing up with a cruel mother and abusive stepfather, Reese is eager to get to know the caring and charming man who wants to be a part of her life. Everything is finally falling into place.

While Reese is visiting her new family in Chicago, Mase spends time with his "cousin," Aida, who has worshipped him since childhood. Though they're unrelated by blood, Mase and Aida have been raised to think of each other as family. But when Reese returns, she can tell something isn't quite right with Aida, who clearly resents Reese and excels at manipulative little games. And though Mase is unsuspecting, Reese knows Aida doesn't love him like a cousin should...
Now the other Kindle books I got are free on kindle in the UK
Ransom - Rachel Schurig
Daisy Harris has no reason to suspect that her day will be any different than usual. She'll go to class, alone. She won't speak or make eye contact. She'll spend her entire day doing her best to go completely unnoticed. That's what life is like for Daisy now—an endless cycle of loneliness and fear. A life lived hiding behind the walls she so faithfully maintains.
Then she sees it. A magazine, left behind in class. A simple picture—just his face. And it changes everything.
It's been a year since she's seen Daltrey Ransome. A year since he and his brothers left town to pursue their dreams of rock and roll superstardom. A year since he left Daisy behind—left her to watch as everything she knew crumbled around her. She's been running from Daltrey ever since, desperate to keep her secret.
But she can't run anymore. And now that Daltrey has found her—the girl he's loved his entire life, the girl he'd give up everything for—he's determined never to let her go again.
Untouched - Melody Grace
Welcome to Beachwood Bay: the small town where passion and romance are making waves…
Emerson Ray is trouble. Juliet knows it the minute she lays eyes on Beachwood Bay's resident bad boy. Forced to spend her summer before college in the sleepy beach town, she never expected to crash into the most devastating guy she's ever met--or for Emerson's blue eyes to strip through her dark secrets, and make her feel a desire she's never known. Their connection is undeniable, but Juliet is torn. She knows, once she gives him everything, there'll be no turning back.
Juliet McKenzie is dangerous. Emerson can tell from the way she blows through all his defences, laying bare the demons he's carried alone all his life. He's left a trail of broken hearts and empty beds in his wake, but Juliet is different. Her innocence is intoxicating--and the passion she keeps hidden, just below the surface. He wants to be the only one to set it free, but with every kiss, he's closer to losing control and doing the one thing he swore he never would: fall in love.
One summer. Two damaged hearts. Their story is only just beginning...
Existence - Abbi Glines
What happens when you're stalked by Death? You fall in love with him, of course.

Pagan Moore doesn't cheat Death, but instead, falls in love with him.
Seventeen year old Pagan Moore has seen souls her entire life. Once she realised the strangers she often saw walking through walls were not visible to anyone else, she started ignoring them. If she didn't let them know she could see them, then they left her alone. Until she stepped out of her car the first day of school and saw an incredibly sexy guy lounging on a picnic table, watching her with an amused smirk on his face. Problem is, she knows he's dead.
Not only does he not go away when she ignores him, but he does something none of the others have ever done. He speaks. Pagan is fascinated by the soul. What she doesn't realise is that her appointed time to die is drawing near and the wickedly beautiful soul she is falling in love with is not a soul at all.
He is Death and he's about to break all the rules.
Now onto the physical copies I brought this month.
A Court of Thorns and Roses - Sarah J Maas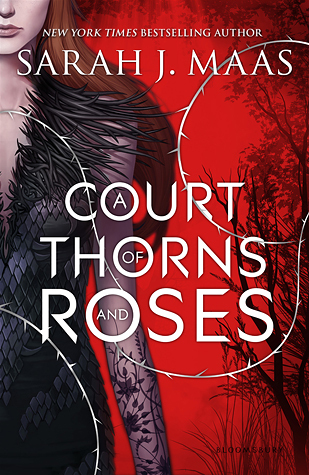 When nineteen-year-old huntress Feyre kills a wolf in the woods, a beast-like creature arrives to demand retribution for it. Dragged to a treacherous magical land she only knows about from legends, Feyre discovers that her captor is not an animal, but Tamlin—one of the lethal, immortal faeries who once ruled their world.
As she dwells on his estate, her feelings for Tamlin transform from icy hostility into a fiery passion that burns through every lie and warning she's been told about the beautiful, dangerous world of the Fae. But an ancient, wicked shadow grows over the faerie lands, and Feyre must find a way to stop it . . . or doom Tamlin—and his world—forever.
One More Chance - Abbi Glines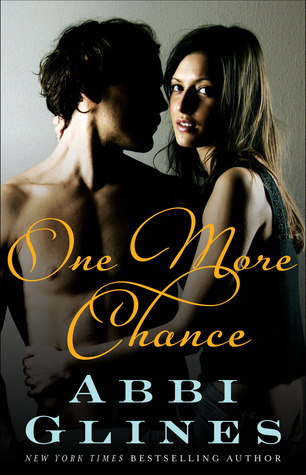 Grant Carter did everything in his power to convince Harlow Manning that he was a good guy. More than a smooth-talker and someone she could trust. He had to overcome his reputation as a playboy, and his history with Harlow's half-sister, Nan, a woman with a reputation of her own.
Harlow had taken the chance, falling hard and fast for the guy who thrilled her with his all-consuming desire. After a lifetime of avoiding bad boys like Grant, she had opened herself to the possibilities of love...
But a life-changing secret has torn them apart, and now Grant and Harlow must decide if they have enough fight to make it work - or if the pain of betrayal has permanently destroyed their future.
You Were Mine - Abbi Glines
In the eyes of the wealthy playboys who frequent Kerrington Country Club in Rosemary Beach, Tripp Newark is a hero. Under pressure from his parents to become a lawyer and lead a conservative, upper-class life, Tripp disappeared from town five years ago to travel the world, forfeiting the opportunity to inherit millions. Yet few know what he was really running from...

Bethy Lowry was unravelling long before her boyfriend drowned in a riptide trying to save her after she'd had one too many drinks--again. A trailer park kid working as a cart girl among the wealthy patrons of Kerrington Country Club, Bethy has always been impressionable. But five years ago, before she earned her reputation as a hard-drinking, easy girl, she had spent a single summer with Tripp Newark that changed her life forever...
When I'm Gone - Abbi Glines
I had an urge to fix all her problems. Which was stupid. She was doing fine without me. But something about those big eyes…
Mase Colt-Manning has always preferred his humble life as a Texas rancher to his birthright as the son of a legendary rock star. In fact, he rarely visits his father's rarefied world in Rosemary Beach, especially if it means bunking at his vile half-sister Nan's house—until one visit leads to a chance encounter with a young, gorgeous house maid who awakens him with her off-key but spirited imitation of a country music star…
Reese Ellis finally has her freedom. After escaping a lifetime of abuse from her parents and classmates for an undiagnosed learning disorder, she seizes the opportunity to be a house maid to some of the richest families in Rosemary Beach. But her job is in jeopardy when she causes an accident at the home of her most important client, Nan Dillon. When a hot, half-naked stranger with a cowboy's swagger comes to her rescue, she's intrigued—then afraid once he shows his own interest. Reese has never met a trustworthy man in her life. Will Mase be any different?
Eavesdropping on Jane Austen's England - Roy & Leslie Adkins
A cultural snapshot of everyday life in the world of Jane Austen
Jane Austen, arguably the greatest novelist of the English language, wrote brilliantly about the gentry and aristocracy of two centuries ago in her accounts of young women looking for love. Jane Austen's England explores the customs and culture of the real England of her everyday existence depicted in her classic novels as well as those by Byron, Keats, and Shelley. Drawing upon a rich array of contemporary sources, including many previously unpublished manuscripts, diaries, and personal letters, Roy and Lesley Adkins vividly portray the daily lives of ordinary people, discussing topics as diverse as birth, marriage, religion, sexual practises, hygiene, highwaymen, and superstitions.
From chores like fetching water to healing with medicinal leeches, from selling wives in the marketplace to buying smuggled gin, from the hardships faced by young boys and girls in the mines to the familiar sight of corpses swinging on gibbets, Jane Austen's England offers an authoritative and gripping account that is sometimes humorous, often shocking, but always entertaining.
The Night Circus - Erin Morganstern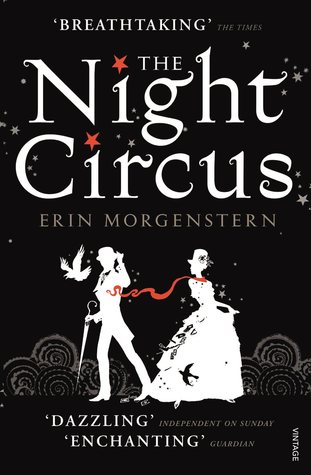 The circus arrives without warning. No announcements precede it. It is simply there, when yesterday it was not. Within the black-and-white striped canvas tents is an utterly unique experience full of breathtaking amazement. It is called "Le Cirque des Reves," and it is only open at night.
But behind the scenes, a fierce competition is underway--a duel between two young magicians, Celia and Marco, who have been trained since childhood expressly for this purpose by their mercurial instructors. Unbeknownst to them, this is a game in which only one can be left standing, and the circus is but the stage for a remarkable battle of imagination and will. Despite themselves, however, Celia and Marco tumble headfirst into love - a deep, magical love that makes the lights flicker and the room grow warm whenever they so much as brush hands.
True love or not, the game must play out, and the fates of everyone involved, from the cast of extraordinary circus per-formers to the patrons, hang in the balance, suspended as precariously as the daring acrobats overhead.
To All The Boys I've Loved Before - Jenny Han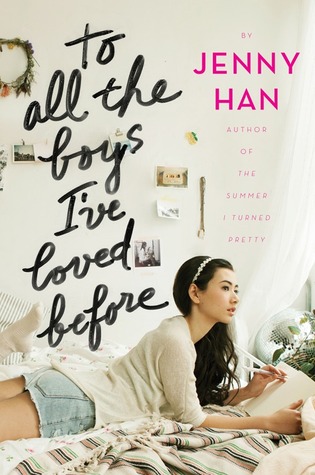 To All the Boys I've Loved Before is the story of Lara Jean, who has never openly admitted her crushes, but instead wrote each boy a letter about how she felt, sealed it, and hid it in a box under her bed. But one day Lara Jean discovers that somehow her secret box of letters has been mailed, causing all her crushes from her past to confront her about the letters: her first kiss, the boy from summer camp, even her sister's ex-boyfriend, Josh. As she learns to deal with her past loves face to face, Lara Jean discovers that something good may come out of these letters after all.
The Book of Life - Deborah Harkness
After travelling through time in Shadow of Night, the second book in Deborah Harkness's enchanting series, historian and witch Diana Bishop and vampire scientist Matthew Clairmont return to the present to face new crises and old enemies. At Matthew's ancestral home at Sept-Tours, they reunite with the cast of characters from A Discovery of Witches - with one significant exception. But the real threat to their future has yet to be revealed, and when it is, the search for Ashmole 782 and its missing pages takes on even more urgency. In ancestral homes and university laboratories, using ancient knowledge and modern science, from the hills of the Auvergne to the palaces of Venice and beyond, the couple at last learn what the witches discovered so many centuries ago.
Jeremy Poldark - Winston Graham
Cornwall 1790. Ross Poldark faces the darkest hour of his life. Accused of wrecking two ships, he is to stand trial at the Bodmin Assizes.

Despite their stormy married life, Demelza has tried to rally support for her husband. But there are enemies in plenty who would be happy to see Ross convicted, not least George Warleggan, the powerful banker, whose personal rivalry with Ross grows ever more intense.
Warleggan - Winston Graham
Cornwall 1792. Ross plunges into a highly speculative mining venture which threatens not only his family's financial security but also his turbulent marriage to Demelza. When Ross and Elizabeth's old attraction rekindles itself, Demelza retaliates by becoming dangerously involved with a handsome Scottish cavalry officer. With bankruptcy an increasingly real possibility, the Poldarks seem to be facing disaster on all fronts.
The Black Moon - Winston Graham
Cornwall 1794. The birth of a son to Elizabeth and George Warleggan serves only to accentuate the rift between the Poldark and Warleggan families. And when Morwenna Chynoweth, now governess to Elizabeth's eldest son, grows to love Drake Carne, Demelza's brother, the enduring rivalry between George and Ross finds a new focus for bitter enmity and conflict.
The Four Swans - Winston Graham
Cornwall, 1795 -1799: although Ross Poldark, now something of a war hero, seems secure in his hard-won prosperity, a new dilemma faces him in the sudden infatuation of a young naval officer for his wife Demelza. All four women—the four swans—whose lives touch Ross's face a crisis in these years. For his wife Demelza, his old love Elizabeth, for his friend's new wife Caroline, and for the unhappy Morwenna Chynoweth, these are times of stress and conflict.
Thats it for this book haul