Happy Halloween everyone, so this tag is about all things spooky and halloweenie (not a word)
So lets get started ....
1. Favourite Horror Book?
I don't really read Horror books so i kind of cheated a little bit and chose Anna Dressed In Blood by Kendare Blake, its got ghost and blood and murder in it but it is more paranormal.
2. Scariest Moment in A Book You Have Read?
Again i don't read books with many scary moments but there is one i do remember, is from The Diviners by Libba Bray and it is the rhyme the killer says
"Naughty John, Naughty John, does his work with his apron on. Cuts your throat and takes your bones, sells 'em off for a coupla stones."
It still freaks me out and i read it over a year ago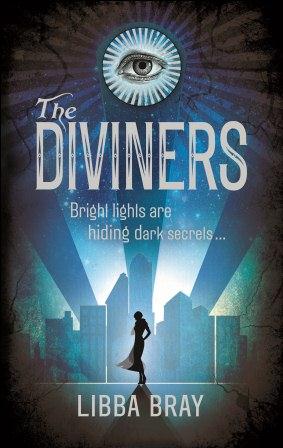 3. Would You or Have You Ever Dressed Up As A Book Character for Halloween?
No, but i most probably will at some point.
4. What Do You Think Your Favourite Character Would Dress Up As For Halloween?
My fave character is Rose Hathaway from the Vampire Academy Series by Richelle Mead and when she was in school you could just imagine her dressing up as a Strigoi and piss off Stan.
(Well That was luck i found a picture of her dressed as a Strigoi)
5. What is your favourite kind of Horror ? (gore, psychological, thriller, spooky...)
Like i said before I'm not a big horror fan but if had to choose it would either be Spooky or Thriller like The Never List by Koethi Zan
6. If Books Were As Cheap As Candy, Which Ones Would You Give Out To Trick or Treaters?
It would have to be any Jacqueline Wilson, Roald Dahl books also maybe some of the Captain Underpants books they were awesome.
7.Halloween to Read List?
I'm not reading any books on Halloween, because it is my sisters birthday so I'm spending my day making her cake and then going out for a meal, but here are some of my Halloween Recommendations....
The Diviners - Libba Bray
The Never List - Koethi Zan
Anna Dressed In Blood - Kendare Blake
Unleashed - Nancy Holder and Debbie Viguie
The Name of The Star - Maureen Johnson
So that was it for The Halloween Book Tag, now for Christmas songs to start playing tomorrow...