Hello, so this month was a pretty good month i only brought books i have been wanting to read for a really long time so first lets do the Pre-Orders
Percy Jackson & The Greek Heroes - Rick Riordan
I Pre-Ordered this book as soon as i heard about it, reading about Greek mythology with Percy Jackson telling the Stories it is fantastic. He is such a Sassy narrator and the best part about this book was the fact it has the first chapter of sword of Summer in the back.
IF YOU LIKE POISONINGS, BETRAYALS, MUTILATIONS, MURDERS AND FLESH-EATING FARMYARD ANIMALS, KEEP READING . . .

In this gripping follow-up to Percy Jackson and the Greek Gods, demigod Percy Jackson tells the stories of twelve of the original Greek heroes in all their gory, bloodthirsty glory.

Want to know who cut off Medusa's head? Which hero was raised by a she-bear? Who tamed Pegasus, the winged horse? Percy has all the answers . . .
The Taming of The Queen - Philippa Gregory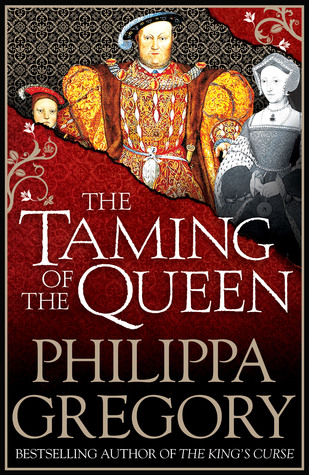 Again i Pre Ordered this book as soon as i heard about it, it is the last book in The Tudor Court series and it is about Henry VIII's 6th and final wife Kateryn Parr.
Why would a woman marry a serial killer?

Because she cannot refuse...

Kateryn Parr, a thirty-year-old widow in a secret affair with a new lover, has no choice when a man old enough to be her father who has buried four wives – King Henry VIII – commands her to marry him.

Kateryn has no doubt about the danger she faces: the previous queen lasted sixteen months, the one before barely half a year. But Henry adores his new bride and Kateryn's trust in him grows as she unites the royal family, creates a radical study circle at the heart of the court, and rules the kingdom as regent.

But is this enough to keep her safe? A leader of religious reform and a published author, Kateryn stands out as an independent woman with a mind of her own. But she cannot save the Protestants, under threat for their faith, and Henry's dangerous gaze turns on her.The traditional churchmen and rivals for power accuse her of heresy - the punishment is death by fire and the king's name is on the warrant...

From an author who has described all of Henry's queens comes a deeply intimate portrayal of the last: a woman who longed for passion, power and education at the court of a medieval killer
Bitter of Tongue - Cassandra Clare
I Pre Order these every month and i do love them a very short novella that give you an insight to how the characters are dealing with things from CoHF and Lady Midnight
When Simon is kidnapped by the fey, he's amazed to find a friend in former Shadowhunter Mark Blackthorn. One of ten adventures in Tales from the Shadowhunter Academy.

After Simon is kidnapped by faeries (why is he always kidnapped?), he uncovers rumours of a secret weapon Sebastian left behind for the faerie queen. He must escape the Fey, relying on his only ally, former Shadowhunter and Dark Artifices character Mark Blackthorn.
Something Beautiful - Jamie McGuire
I Have been waiting for this story since i read Beautiful Disaster it is Shep and Americas story.
America Mason, a sassy undergrad at Eastern State University, is in love with a Maddox--Shepley Maddox. Unlike his cousins, Shepley is more lover than fighter, but a road trip to her parents' home in Wichita, Kansas could mean the next step, or the end of everything.
Until Friday Night - Abbi Glines
I pre-Ordered this book because Abbi Glines is a auto buy author for me and i can now say along with every other series she has written it has become one of my favourites and this cover is the epitome of beautiful.
To everyone who knows him, West Ashby has always been that guy: the cocky, popular, way-too-handsome-for-his-own-good football god who led Lawton High to the state championships. But while West may be Big Man on Campus on the outside, on the inside he's battling the grief that comes with watching his father slowly die of cancer.

Two years ago, Maggie Carleton's life fell apart when her father murdered her mother. And after she told the police what happened, she stopped speaking and hasn't spoken since. Even the move to Lawton, Alabama, couldn't draw Maggie back out. So she stayed quiet, keeping her sorrow and her fractured heart hidden away.

As West's pain becomes too much to handle, he knows he needs to talk to someone about his father—so in the dark shadows of a post-game party, he opens up to the one girl who he knows won't tell anyone else.

West expected that talking about his dad would bring some relief, or at least a flood of emotions he couldn't control. But he never expected the quiet new girl to reply, to reveal a pain even deeper than his own—or for them to form a connection so strong that he couldn't ever let her go…
now onto the books that i have been wanting for a while and have finally brought ...
The Isle of The Lost - Melissa De La Cruz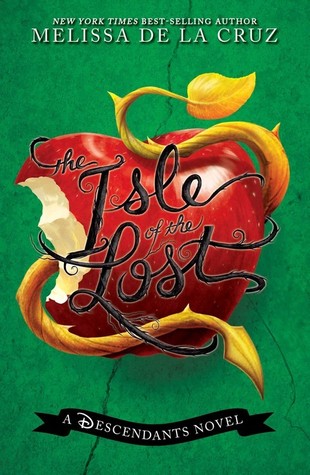 I brought this while food shopping and even though i am 20 yrs old i still love me a Disney film and decided to read this book because it has a really good premise and something very unique.
Twenty years ago, all the evil villains were banished from the kingdom of Auradon and made to live in virtual imprisonment on the Isle of the Lost. The island is surrounded by a magical force field that keeps the villains and their descendants safely locked up and away from the mainland. Life on the island is dark and dreary. It is a dirty, decrepit place that's been left to rot and forgotten by the world.

But hidden in the mysterious Forbidden Fortress is a dragon's eye: the key to true darkness and the villains' only hope of escape. Only the cleverest, evilest, nastiest little villain can find it...who will it be?

Maleficent, Mistress of the Dark: As the self-proclaimed ruler of the isle, Maleficent has no tolerance for anything less than pure evil. She has little time for her subjects, who have still not mastered life without magic. Her only concern is getting off the Isle of the Lost.

Mal: At sixteen, Maleficent's daughter is the most talented student at Dragon Hall, best know
n for her evil schemes. And when she hears about the dragon's eye, Mal thinks this could be her chance to prove herself as the cruelest of them all.

Evie: Having been castle-schooled for years, Evil Queen's daughter, Evie, doesn't know the ins and outs of Dragon Hall. But she's a quick study, especially after she falls for one too many of Mal's little tricks.

Jay: As the son of Jafar, Jay is a boy of many talents: stealing and lying to name a few. Jay and Mal have been frenemies forever and he's not about to miss out on the hunt for the dragon's eye.

Carlos: Cruella de Vil's son may not be bravest, but he's certainly clever. Carlos's inventions may be the missing piece in locating the dragon's eye and ending the banishment for good.

Mal soon learns from her mother that the dragon's eye is cursed and whoever retrieves it will be knocked into a deep sleep for a thousand years. But Mal has a plan to capture it. She'll just need a little help from her "friends." In their quest for the dragon's eye, these kids begin to realise that just because you come from an evil family tree, being good ain't so bad.
The Lovely Bones - Alice Sebold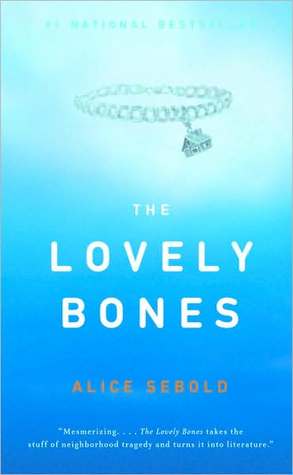 I saw this at the cinema and absolutely loved it and i have wanted to read the book since then but never got around to buying it, so when i saw it in The Works (A Discount Book Shop) i immediately picked it up.
The Lovely Bones is the story of a family devastated by a gruesome murder -- a murder recounted by the teenage victim. Upsetting, you say? Remarkably, first-time novelist Alice Sebold takes this difficult material and delivers a compelling and accomplished exploration of a fractured family's need for peace and closure.

The details of the crime are laid out in the first few pages: from her vantage point in heaven, Susie Salmon describes how she was confronted by the murderer one December afternoon on her way home from school. Lured into an underground hiding place, she was raped and killed. But what the reader knows, her family does not. Anxiously, we keep vigil with Susie, aching for her grieving family, desperate for the killer to be found and punished.
The Kings Sister - Anne O'Brien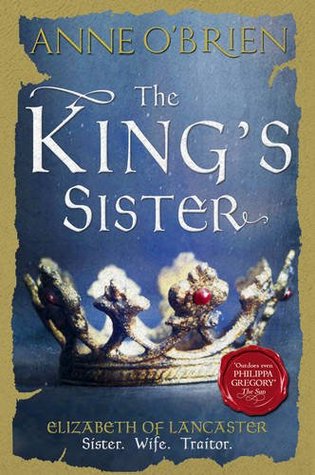 I have been meaning to pick up this book because of the blurb its sounds like a tale of love and family and having to choose who to betray and it just sounds amazing.
1382. Daughter of John of Gaunt, sister to the future King Henry IV, Elizabeth of Lancaster has learned the shrewd tricks of the court from England's most powerful men. In a time of political turmoil, allegiance to family is everything. A Plantagenet princess should never defy her father's wishes. Yet headstrong Elizabeth refuses to bow to the fate of a strategic marriage. Rejecting her duty, Elizabeth weds the charming and ruthlessly ambitious Sir John Holland: Duke of Exeter, half-brother to King Richard II and the one man she has always wanted. But defiance can come at a price. 1399. Elizabeth's brother Henry has seized the throne. Her husband, confident to the usurped Richard, masterminds a secret plot against the new King. Trapped in a dangerous web, Elizabeth must make a choice. Defy the King and betray her family. Or condemn her husband and send him to his death. Sister. Wife. Traitor. She holds the fate of England in her hands.
Virgin Widow - Anne O'Brien
Another book by Anne O'Brien i have been meaning to pick up this time because of the female lead i fell in love with Anne Neville's story back in 2013 when i read The Kingmakers Daughter by Philippa Gregory and this is a different take on it it is about her first marriage that leave her a traitor in France.
I was a penniless, landless petitioner, my Neville blood a curse, my future dependent on the charity of those who despised me… Anne Neville is the heiress and daughter of the greatest powerbroker in the land, Warwick the Kingmaker. Trapped in a deadly tangle of political intrigue, she is a pawn in an uncertain game, used by the houses of Neville, York and Lancaster alike. In England's glittering, treacherous court, not all wish to see the Neville's raised high. The Earl of Warwick's ambition and pride lead him into an attempt to depose the Yorkist King; his treason forces his family into exile. Humiliated and powerless in a foreign land, Anne must find the courage and the wit to survive in such a dangerous man's world.
The Curvy Girls Club - Michelle Gorman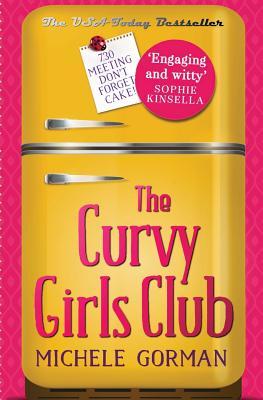 I have seen this book on Kindle Daily Deals for 99p a lot so when i was on the train going to The Tower of London i forgot to take a book with me so i brought this book on my kindle app on my phone.
Where Confidence is the New Black. Fed up with always struggling to lose weight, best friends Katie, Ellie, Pixie and Jane start a social club where size doesn't matter. It soon grows into London's most popular club - a place to have fun instead of counting carbs - and the women find their lives changing in ways they never imagined. But outside the club, life isn't as rosy.
The Help - Katheryn Stockett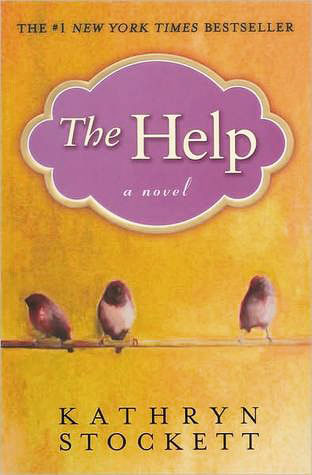 i have been meaning to buy this book for a couple of years but it kept being pushed out by all the new books coming out so when i was out and walked past a second hand book shop this book was outside on one of the tables so i brought it.
Three ordinary women are about to take one extraordinary step....

Twenty-two-year-old Skeeter has just returned home after graduating from Ole Miss. She may have a degree, but it is 1962, Mississippi, and her mother will not be happy till Skeeter has a ring on her finger. Skeeter would normally find solace with her beloved maid Constantine, the woman who raised her, but Constantine has disappeared and no one will tell Skeeter where she has gone.

Aibileen is a black maid, a wise, regal woman raising her seventeenth white child. Something has shifted inside her after the loss of her own son, who died while his bosses looked the other way. She is devoted to the little girl she looks after, though she knows both their hearts may be broken.

Minny, Aibileen's best friend, is short, fat, and perhaps the sassiest woman in Mississippi. She can cook like nobodies business, but she can't mind her tongue, so she's lost yet another job. Minny finally finds a position working for someone too new to town to know her reputation. But her new boss has secrets of her own.

Seemingly as different from one another as can be, these women will nonetheless come together for a clandestine project that will put them all at risk. And why? Because they are suffocating within the lines that define their town and their times. And sometimes lines are made to be crossed.
In pitch-perfect voices, Kathryn Stockett creates three extraordinary women whose determination to start a movement of their own forever changes a town, and the way women--mothers, daughters, caregivers, friends--view one another. A deeply moving novel filled with poignancy, humour, and hope, The Help is a timeless and universal story about the lines we abide by, and the ones we don't.
So that is all for this month