Hello all, now there is only a couple days until 2016 so i thought i would do my most anticipated books for the next year i chose 16 just because but i could have chosen many more....
in no particular order
16. Summer Days, Summer Nights - Edited by Stephanie Perkins (14th June)
I love her winter/Christmas anthology the summer one is going to be the best book of the summer
Maybe it's the long, lazy days, or maybe it's the heat making everyone a little bit crazy. Whatever the reason, summer is the perfect time for love to bloom. Summer Days & Summer Nights: Twelve Love Stories, written by twelve bestselling young adult writers and edited by the international bestselling author Stephanie Perkins, will have you dreaming of sunset strolls by the lake. So set out your beach chair and grab your sunglasses. You have twelve reasons this summer to soak up the sun and fall in love.

Featuring stories by Leigh Bardugo, Francesca Lia Block, Libba Bray, Cassandra Clare, Brandy Colbert, Tim Federle, Lev Grossman, Nina LaCour, Stephanie Perkins, Veronica Roth, Jon Skovron, and Jennifer E. Smith.
15. The Last Star - Rick Yancy (24th May)
The Last Book in the 5th Wave Trilogy i wasn't too keen on the first book but the second hooked me back in and i have been waiting for over a year for this to come out.
SPOILERS
We're here, then we're gone, and that was true before they came. That's always been true. The Others didn't invent death; they just perfected it. Gave death a face to put back in our face, because they knew that was the only way to crush us. It won't end on any continent or ocean, no mountain or plain, jungle or desert. It will end where it began, where it had been from the beginning, on the battlefield of the last beating human heart.
14. Head Over Heels - Holly Smale (25th February)
I love The Geek Girl Series and this is book 5 i cannot believe its almost over just one more year then the final book will be released i am dreading 2017.
"My name is Harriet Manners, and I will always be a geek."
The fifth book in the bestselling, award-winning GEEK GIRL series.
Harriet Manners knows almost every fact there is.
She knows duck-billed platypuses don't have stomachs.
She knows that fourteen squirrels were once detained as spies.
She knows only one flag in the world features a building.
And for once, Harriet knows exactly how her life should go. She's got it ALL planned out. So when love is in the air, Harriet is determined to Make Things Happen!
If only everyone else would stick to the script…
Has GEEK GIRL overstepped the mark, and is following the rules going to break hearts all over again?
13 Beautiful Burn - Jamie Mcguire (31st January)
The last of the Maddox Brothers series :(
The fourth and final novel in the Maddox Brothers Series, chronicling the exciting, romantic, and sometimes volatile road to love for the Maddox brothers. The third eldest Maddox brother, Tyler, falls in love with Ellison Edson.
12. Fire in you - J Lynn (TBA)
Book 6 in the Wait for you saga no synopsis and no cover all we know is its Brocks books.
11. Rockers Forever - Terri Anne Browning (TBA)
The last book in the Rockers series doesn't have a release date a goodreads page or a cover but i do know its going to be released next year so i am patiently waiting.
10. The Glittering Court - Richelle Mead ( 5th April)
I love Richelle Mead and her writing i haven't read the book she released this year yet i will soon but as soon as i read the synopsis i fell in love and am counting the days until its released.
A dazzling new fantasy series set in a mix of Elizabethan and frontier worlds that's dripping with romance from Richelle Mead, #1 internationally bestselling author of Vampire Academy.
Big and sweeping, spanning the refined palaces of Osfrid to the gold dust and untamed forests of Adoria, The Glittering Court tells the story of Adelaide, an Osfridian countess who poses as her servant to escape an arranged marriage and start a new life in Adoria, the New World. But to do that, she must join the Glittering Court.
Both a school and a business venture, the Glittering Court is designed to transform impoverished girls into upper-class ladies capable of arranging powerful and wealthy marriages in the New World. Adelaide naturally excels in her training and even makes a few friends: the fiery former laundress Tamsin and the beautiful Sirminican refugee Mira. She manages to keep her true identity hidden from all but one: the intriguing Cedric Thorn, son of the wealthy proprietor of the Glittering Court.
When Adelaide discovers that Cedric is hiding a dangerous secret of his own, together, they hatch a scheme to make the best of Adelaide's deception. Complications soon arise—first, as they cross the treacherous seas from Osfrid to Adoria, and later, when Adelaide catches the attention of a powerful governor.
But no complication will prove quite as daunting as the potent attraction simmering between Adelaide and Cedric. An attraction that, if acted on, would scandalize the Glittering Court and make them both outcasts in wild, vastly uncharted lands. . . .
9. The Hammer of Thor
- Rick Riordan (October 4th)
the second book in the Magnus chase and the gods of Asgard series Magnus is such a sassy and brilliant character i cannot wait to read more.
8. A Court of Mist and Fury - Sarah J Maas (3rd May)
The second book in this beauty and the beast retelling and i cant wait my only problem is it comes out on the same day as two other books i really want to read so it may end up on the back burner for a couple days.
SPOILERS
Feyre survived Amarantha's clutches to return to the Spring Court--but at a steep cost. Though she now has the powers of the High Fae, her heart remains human, and it can't forget the terrible deeds she performed to save Tamlin's people.

Nor has Feyre forgotten her bargain with Rhysand, High Lord of the feared Night Court. As Feyre navigates its dark web of politics, passion, and dazzling power, a greater evil looms--and she might be key to stopping it. But only if she can harness her harrowing gifts, heal her fractured soul, and decide how she wishes to shape her future--and the future of a world cleaved in two.
7 The Sleeping Prince - Melinda Salisbury (24th April)
The Second book in this fantasy series i loved the first book in the series and i really cant wait to carry on the series.
SPOILERS
Return to the darkly beautiful world of The Sin Eater's Daughter with a sequel that will leave you awed, terrified . . . and desperate for more.
Ever since her brother Lief disappeared, Errin's life has gone from bad to worse. Not only must she care for her sick mother, she has to scrape together rent money by selling illegal herbal cures. But none of that compares to the threat of the vengeful Sleeping Prince whom the Queen just awoke from his enchanted sleep.
When her village is evacuated as part of the war against the Sleeping Prince, Errin is left desperate and homeless. The only person she can turn to is the mysterious Silas, a young man who buys deadly poisons from Errin, but won't reveal why he needs them. Silas promises to help her, but when he vanishes, Errin must journey across a kingdom on the brink of war to seek another way to save her mother and herself. But what she finds shatters everything she believed about her world, and with the Sleeping Prince drawing nearer, Errin must make a heartbreaking choice that could affect the whole kingdom.
6. Under The Lights - Abbi Glines (23rd August)
The second book in the Field Party series and its Brady's story i literally loved the first book in the series and Abbi Glines is a auto buy for me.
SPOILERS
In the follow-up to Abbi Glines's #1 New York Times bestseller Until Friday Night—which bestselling author Kami Garcia called "tender, honest, and achingly real"—three teens from a small southern town are stuck in a dramatic love triangle.
Willa can't erase the bad decisions of her past that led her down the path she's on now. But she can fight for forgiveness from her family. And she can protect herself by refusing to let anyone else get close to her.
High school quarterback and town golden boy Brady used to be the best of friends with Willa—she even had a crush on him when they were kids. But that's all changed now: her life choices have made her a different person from the girl he used to know.
Gunner used to be friends with Willa and Brady, too. He too is larger than life and a high school football star—not to mention that his family basically owns the town of Lawton. He loves his life, and doesn't care about anyone except himself. But Willa is the exception—and he understands the girl she's become in a way no one else can.
As secrets come to light and hearts are broken, these former childhood friends must face the truth about growing up and falling in love…even if it means losing each other forever.
5. Deans Novella - Abbi Glines
(2nd Feb)
We don't know much about this only that it is a novella and it is about Dean Finlay (Rush's Dad) So all we can do is.....
4. Up In Flames - Abbi Glines
(14th June)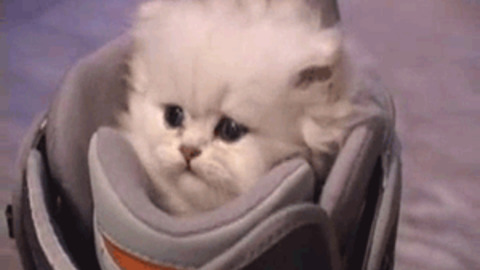 The Final book in The Rosemary Beach series, i cant believe it all over it is going to be very bittersweet.
The villain of Rosemary Beach finally gets her own happy ending in the long-awaited final novel of the #1 New York Times bestselling new adult romance series by Abbi Glines.

The blockbuster #1 New York Times bestselling Rosemary Beach series ends with a bang when the troubled character readers love to hate gets her very own happily ever after in this eagerly anticipated and overwhelmingly requested story. Known for causing problems for everyone in Rosemary Beach, Nan has been growing up lately, and she's finally taking center stage—and finding love with the man she least expected.
3. The Hidden Oracle - Rick Riordan (3rd May)
I was reading The Sword of Summer and was on Tumblr and i saw a video i screamed right along with the fans in the audience who cares if it was 12:30 am and everyone in my house was asleep Rick Riordan is going back to Camp Half Blood i am going to scream.
How do you punish an immortal?
By making him human.
After angering his father Zeus, the god Apollo is cast down from Olympus. Weak and disorientated, he lands in New York City as a regular teenage boy. Now, without his godly powers, the four-thousand-year-old deity must learn to survive in the modern world until he can somehow find a way to regain Zeus's favour.
But Apollo has many enemies - gods, monsters and mortals who would love to see the former Olympian permanently destroyed. Apollo needs help, and he can think of only one place to go . . . an enclave of modern demigods known as Camp Half-Blood.
2. The Crown - Kiera Cass (3rd May)
The Final book in The Selection Series i cannot believe its over i first read the first two books back in 2013 i cant believe it will be 3 years since i read it next year.
SPOILERS
Twenty years have passed since the events of The One, and America and Maxon's daughter is the first princess to hold a Selection of her own. Princess Eadlyn didn't think she would find a real partner among the Selection's thirty-five suitors, let alone true love. But sometimes the heart has a way of surprising you...and now Eadlyn must make a choice that feels more difficult—and more important—than she ever expected.

The Selection series has sold more than 3 million copies and captured the hearts of fans around the world. This swoonworthy final installment is the happily ever after they've all been waiting for.
1. Lady Midnight - Cassandra Clare (8th March)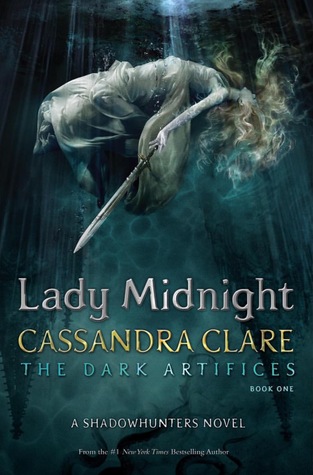 ITS HERE, ITS HERE, ITS HERE, ITS HERE i have been waiting so long for this i can practically taste it.
Los Angeles. It's been five years since the events of the Mortal Instruments when Nephilim stood poised on the brink of oblivion and Shadowhunter Emma Carstairs lost her parents. After the blood and violence she witnessed as a child, Emma has dedicated her life to to discovering exactly what it was that killed her parents and getting her revenge.

Raised in the Los Angeles Institute with the Blackthorn family, Emma is paired as a parabatai with her best friend, Julian Blackthorn. A series of murders in the city catch her attention — they seem to have the same characteristics as the deaths of her parents. Could the murderer be the same person? And her attention isn't the only one caught: someone has been murdering Downworlders as well. The Fair Folk make a deal with the Institute: if the Blackthorns and Emma will investigate the killings, they'll return Mark Blackthorn to his home. The catch: they have only two weeks to find the killers. Otherwise it's open war between faeries and Nephilim.

The Shadowhunters of the Institute must race against time to catch the killers, even as they begin to suspect the involvement of those closest to them. At the same time, Emma is falling in love with the one person in the world she's absolutely forbidden by Shadowhunter Law to love. Set against the glittering backdrop of present-day Los Angeles, Emma must learn to trust her head and her heart as she investigates a demonic plot that stretches from the warlock-run nightclubs of the Sunset Strip to the enchanted sea that pounds the beaches of Santa Monica.