Hello, so i did this tag a long time ago and it wasn't very good so i decided i will re-do it so there is a list and you have to complete it. so lets get started......
1) Find an author's name or title with the letter Z in it
The Never List - Koethi Zan
I chose this book because i didn't want to choose a book that not many people will have chosen.

2) Find a Classic
Great Expectations - Charles Dickens
I chose this book because it is one of the classics i really want to read this year.
3) find a book with a "Key" on it
I chose this because it is the only other book from the one i chose last time that has a key on it.
4) Something on your shelves that's not a book
A Medieval replica coin
I

brought a Warwick Castle a couple of years ago.
5) Oldest book on your shelf
The Story of Tracy Beaker by Jacqueline Wilson
My favourite book from childhood that is from 1998
To All The Boys I've Loved Before - Jenny Han
i chose this book because of the cover it is so beautiful and the girl on the cover is also beautiful.
Marley & Me - John Grogan
This book made me cry and the dog on the cover is beautiful.
8) A Book with a male protagonist
Rush Too Far - Abbi Glines
Did you really think i would get through a tag without referencing an Abbi Glines book, i love Rush he is such an amazing Protagonist and this book was perfection.
9) A book with only words on the cover
Queen's Of England - Volume 1 - Francis Lancelott
This is the only other book i own that has only writing on the cover.
10) Find a book with illustrations in it
Happily ever after - Kiera Cass
Some really beautiful illustrations in this book and they go with the story so well.

11) Find a book with gold lettering
The White Princess - Philippa Gregory
It is actually pretty difficult to find a book with gold writing, silver fine but gold was so difficult.
12) Find A Diary true or fictional
The diary of a young girl - Anne Frank
I had to choose this one because I want to 're read this book this year it is such a amazing book you can't even feel that it was written by a young girl in a time where she was hiding for her and her families life.
13) A author with a common last name like Smith
The Kings Sister - Anne O'Brien
O'Brien is a really common last name and its my mother's maiden name so I wanted to choose it.
14) Find a book with a close up of something on it
Blood Prophecy - Alyxandra Harvey
It has a close up of a tiara on it.
15) Find A Book That Takes Place in The Earliest Time Period
The Devils Consort - Anne O'Brien
It's still the same as last time because it is set in the 12th century
16) Find a hard
cover book without a dust jacket
Sense & Sensibility - Jane Austen
I love this edition it is so beautiful
17) Find a Teal/Turquoise book
The Sleeping Prince - Melinda Salisbury
A beautiful colour and a beautiful cover as well.
18) Find a book with star

s on it
Across the Universe - Beth Revis
this has a load of stars on the cover and it is so pretty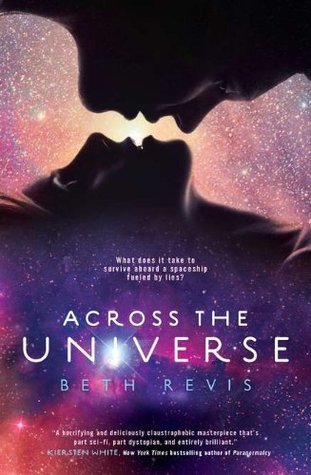 Wait For You - J Lynn
this is a New Adult book and it is so good one of my favourites of this genre.
So that is it for this tag this week
Until Next Time
Happy Reading